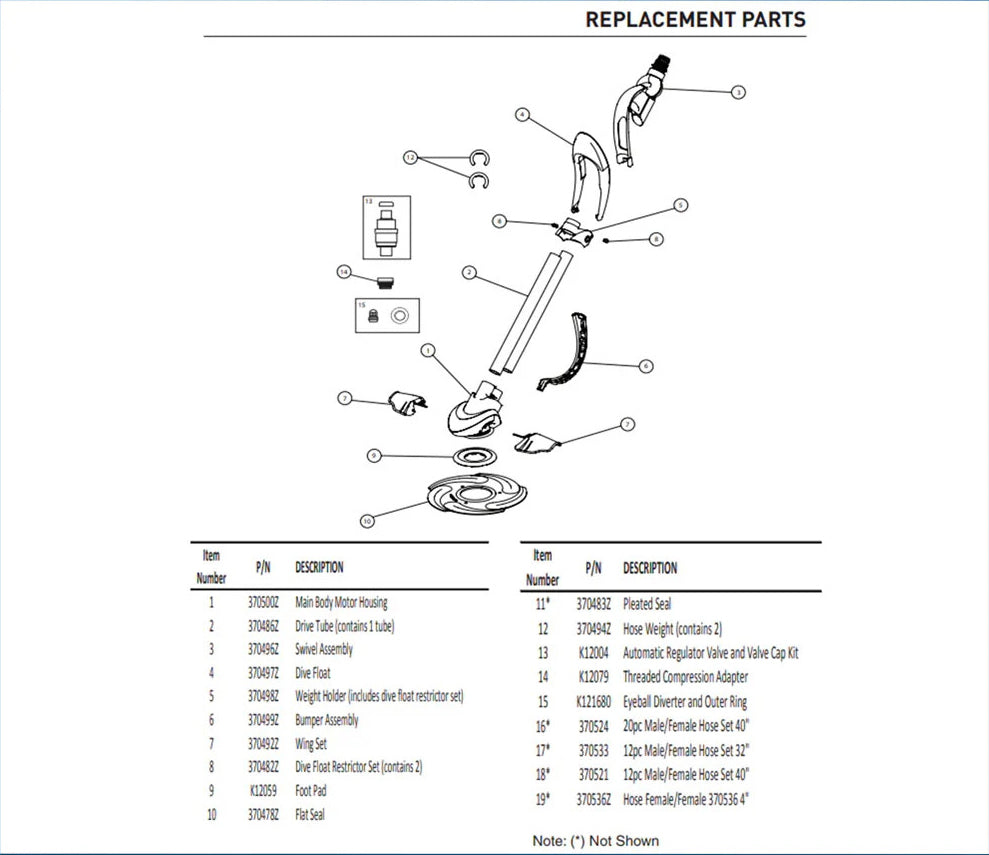 Pentair Kreepy Krauly Cleaner Parts List
The Pentair Kreepy Krauly has been trusted by over 3 million pool owners for decades. This pool cleaner's powerful suction relentlessly removes dirt and debris automatically. With only one operational moving part, you can count on the Kreepy Krauly for years of dependable service at an exceptionally low operating cost. It's a tireless, reliable performer.
Kreepy Krauly Parts Diagram
View the Kreepy Krauly parts diagram to find the parts you need. Scroll down to see the full list of parts and accessories for this cleaner.
Parts List