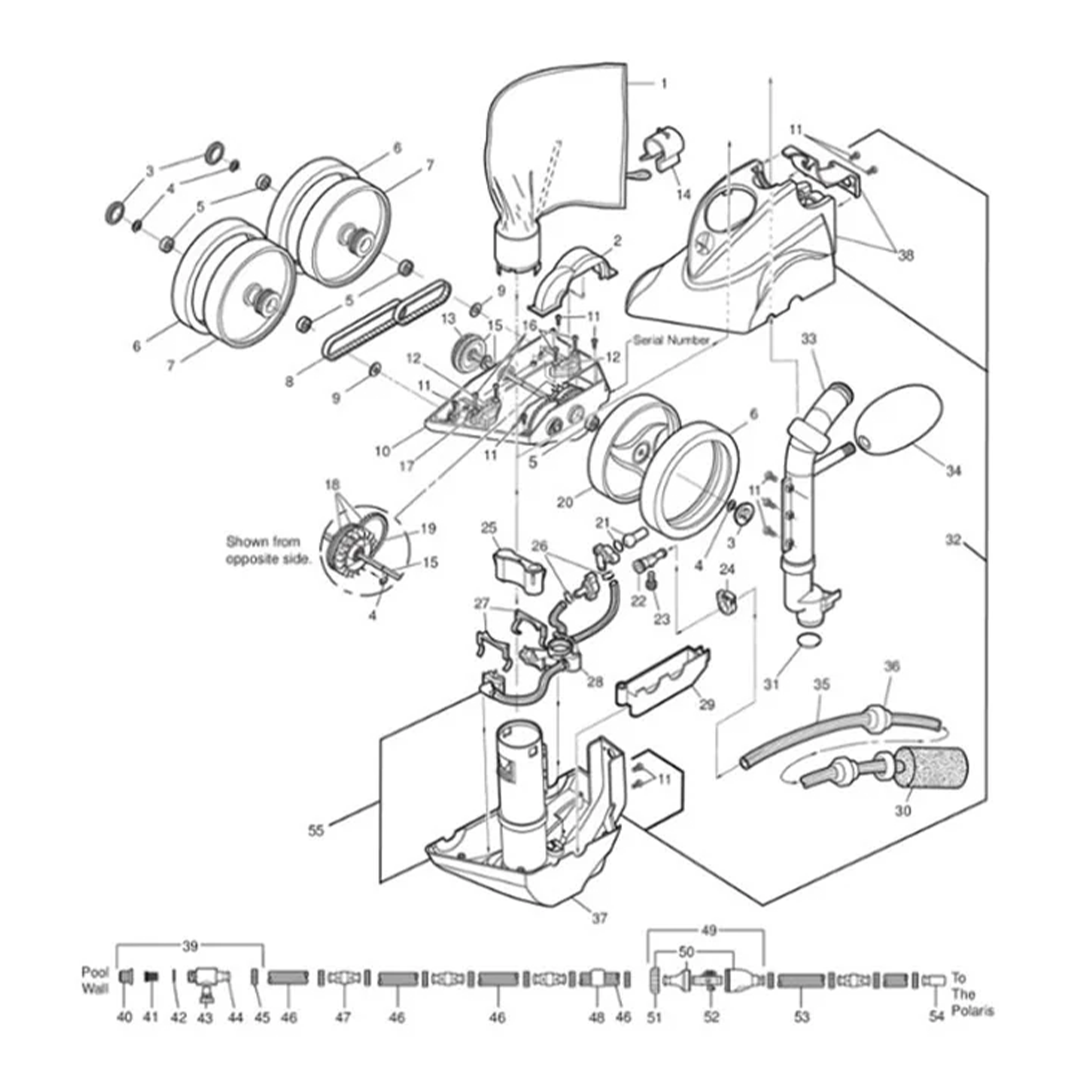 Polaris 360 Pool Cleaner Parts List
The Polaris Vac-Sweep 360 operates without a separate booster pump; it easily connects to a dedicated pressure line and is suitable for all in-ground pools. The Polaris Pool Cleaner 360 sweeps, scrubs, and vacuums every surface of the pool. It also traps large debris like leaves and pebbles in its own filter bag. The Polaris Vac-Sweep 360 features advanced pool cleaning technology.
Polaris 360 Parts Diagram
View the Polaris 360 parts diagram to find the parts you need. Scroll down to see the full list of parts and accessories for this cleaner.
Parts List